IT'S A WORK OF ART
They say that you shouldn't judge a book by it's cover, but in the competitive world of E-Liquids, you need to make your products stand out with distinctive, high-quality packaging. We can design, print and distribute everything you need to communicate your brand to customers, vendors and distributors, including:

LABELS
We can print a variety of labels including reflective, spot UV and clear labels

Point of Sale (PoS) Products
Posters, pamphlets menus and more

PACKAGING
Everything you need, from boxes to informative cards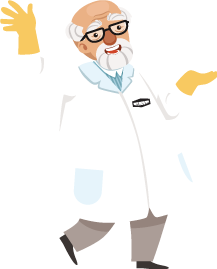 We will work with you to create packaging that fits your brand identity and print them out to your specifications, including special label types, such as reflective, spot UV and clear materials. We offer a wide variety of printing materials and options to really set your style apart, and each option has unique benefits.
As well as labels, we offer a variety of boxes and PoS products. Boxes are available in many options, including single and triple boxes, and our Point of Sale range includes everything you need to promote your brand at conventions and in stores.
Thanks to our close connections with industry-leading design and printing companies, we can provide a premium service at competitive prices. Contact us to learn more, request a design consultation or place a printing order by email at production@GBVCO.co.uk or by phone on 01254 460 017 today!